Dragon Ball Z Movie 14 Battle of Gods Blu-ray/DVD Uncut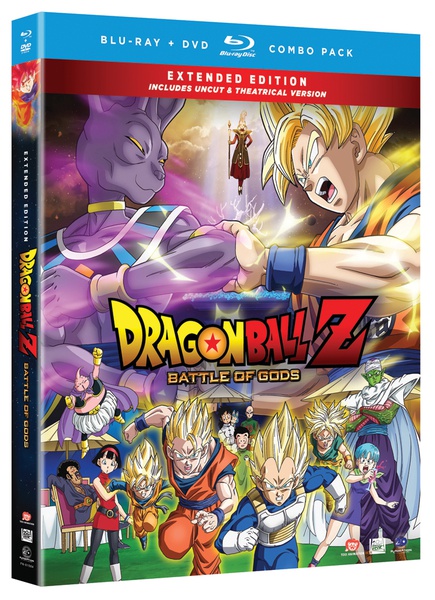 Title: Dragon Ball Z Movie 14 Battle of Gods Blu-ray/DVD Uncut
ISBN: 704400015649
Format: DVD
Publisher: FUNIMATION/CRUNCHYROLL
Language(s): japanese|english
Release Date: Oct, 07 2014
Retail Price: $34.98
Previous Lowest Price: $5.80
Current Best Price: $0
Other links
This edition of Dragon Ball Z Movie 14: Battle of Gods contains both the Theatrical Cut and the Directors Cut.
Following the events of the Dragon Ball Z television series, after the defeat of Majin Buu, a new power awakens and threatens humanity. Beerus, an ancient and powerful God of Destruction, searches for Goku after hearing rumors of the Saiyan warrior who defeated Frieza. Realizing the threat Beerus poses to their home planet, the Z-fighters must find a way to stop him before its too late. Only Goku, humanitys last hope, can ascend to the level of a legendary Super Saiyan God and stop Beerus from destroying Earth, and possibly the entire universe!
Special Feautres: Behind the Scenes: Battle of Voice Actors (English audio only), The Voices of Dragon Ball Z: Unveiled (English audio only), Textless Closing Song, U.S. Trailer, Trailers.
Spoken Languages: English, Japanese, English subtitles.