Junjo Romantica Season 1 Blu-ray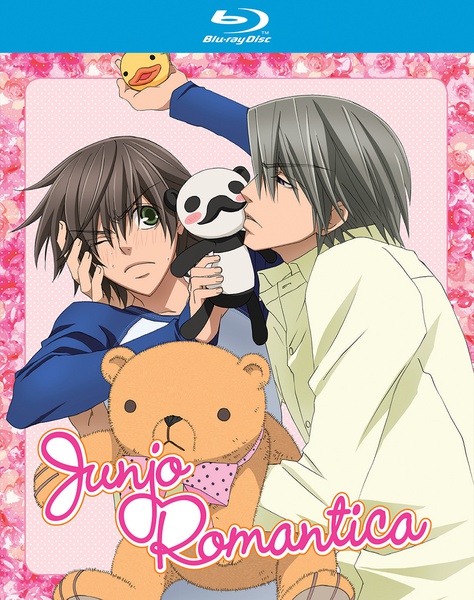 Title: Junjo Romantica Season 1 Blu-ray
ISBN: 742617171024
Format: DVD
Publisher: NOZOMI ENTERTAINMENT
Language(s): japanese|english
Release Date: Jul, 11 2017
Retail Price: $54.99
Previous Lowest Price: $27.49
Current Best Price: $0
Other links
Junjo Romantica Season 1 Blu-ray contains episodes 1-12 of the anime directed by Chiaki Kon.
Three very different couples caught up in a storm of pure romance!
Romantica: Misaki is struggling to prepare for his college entranceexams, so his brother arranges for a private tutor. But Misaki'snightmare is just beginning when his tutor, Usami, comes on tohim! How will Misaki ever manage to pass his exam?
Egoist: Justwhen Kamijou's life is at its lowest, he has a chance meeting with aman who never lets anything hold him back: Nowaki. His namemeans "typhoon," and he's about to take Kamijou on a whirlwindride that will turn everything upsidedown.
Terrorist: Miyagialways seems to shrug off the cares of the world with a joke and asmile. But even he has problems, although he doesn't let themshow. Foremost is Shinobu, a relentless young man who's adamantthat they're destined to be together.
Special Features: Season 1 U.S. Trailer, Clean Opening, Clean Closing, TV Spot, DVD Commercials.