Nura Rise of the Yokai Clan Set 2 Blu-ray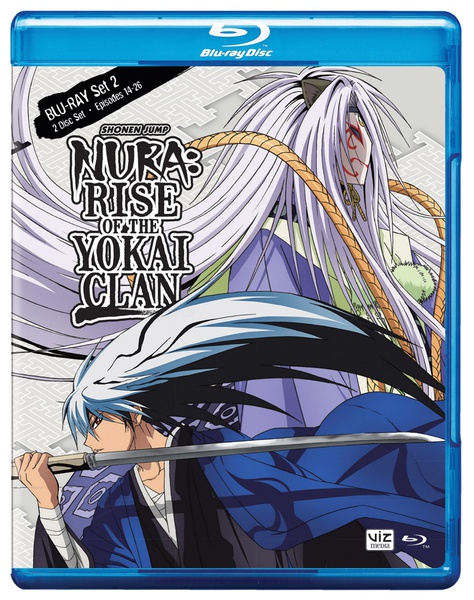 Title: Nura Rise of the Yokai Clan Set 2 Blu-ray
ISBN: 782009242765
Publisher: VIZ
Language(s): japanese|english
Release Date: Aug, 20 2013
Retail Price: $39.99
Previous Lowest Price: $20.63
Current Best Price: $0
Amazon:

$30.49

3rd Party | paid link
Best Buy:

$27.99

Right Stuf Anime:

$21.25

paid link
Target:

$31.49

B&N:

$37.82

paid link

Nura: Rise of the Yokai Clan Set 2 contains episodes 14-26 of the anime directed by Junji Nishimura. (Broadcast Version).

The Nura Clan faces a new threat: the 88 Demons of Shikoku, led by Inugamigyobu-Tanuki Tamazuki! Tamazuki sets his plan in motion to weaken the Nura Clan by targeting their key source of power: the local deities of Ukiyoe Town. In the absence of Supreme Commander Nurarihyon, Rikuos resolve to become the Third Heir is put to the test, as he must unite the clan to face Tamazuki and his malicious weapon the Devils Blade!

Special Features: Additional Scenes, Production Sketches, Storyboards.

Spoken Languages: English, Japanese, English subtitles.