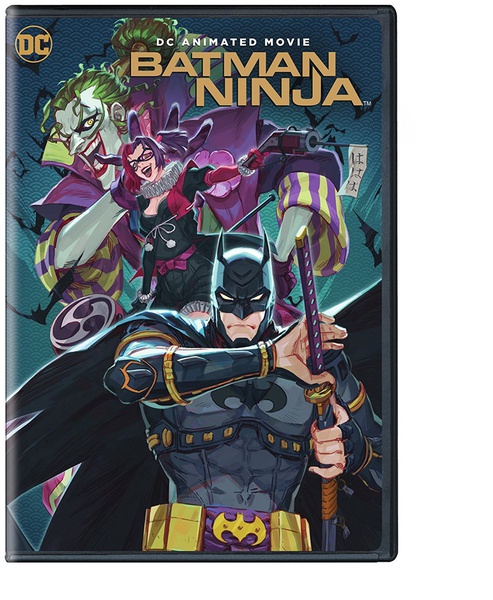 Title: Batman Ninja DVD
ISBN: 883929613465
Format: DVD
Publisher: WARNER
Language(s): english
Release Date: May, 08 2018
Retail Price: $14.97
Previous Lowest Price: $3.55
Current Best Price: $0
Other links
Batman Ninja is directed by Jojos Bizarre Adventures Jumpei Mizusaki and features character designs by Afro Samurai creator Takashi Okazaki.
Batman and a cast of villains including The Joker are transported back in time to medieval Japan in this ground-breaking anime feature.
Special Features: East/West Batman, Batman: Made in Japan, New York Comic Con Presents Batman Ninja.