A Certain Magical Index Season 3 Part 1 Blu-Ray/DVD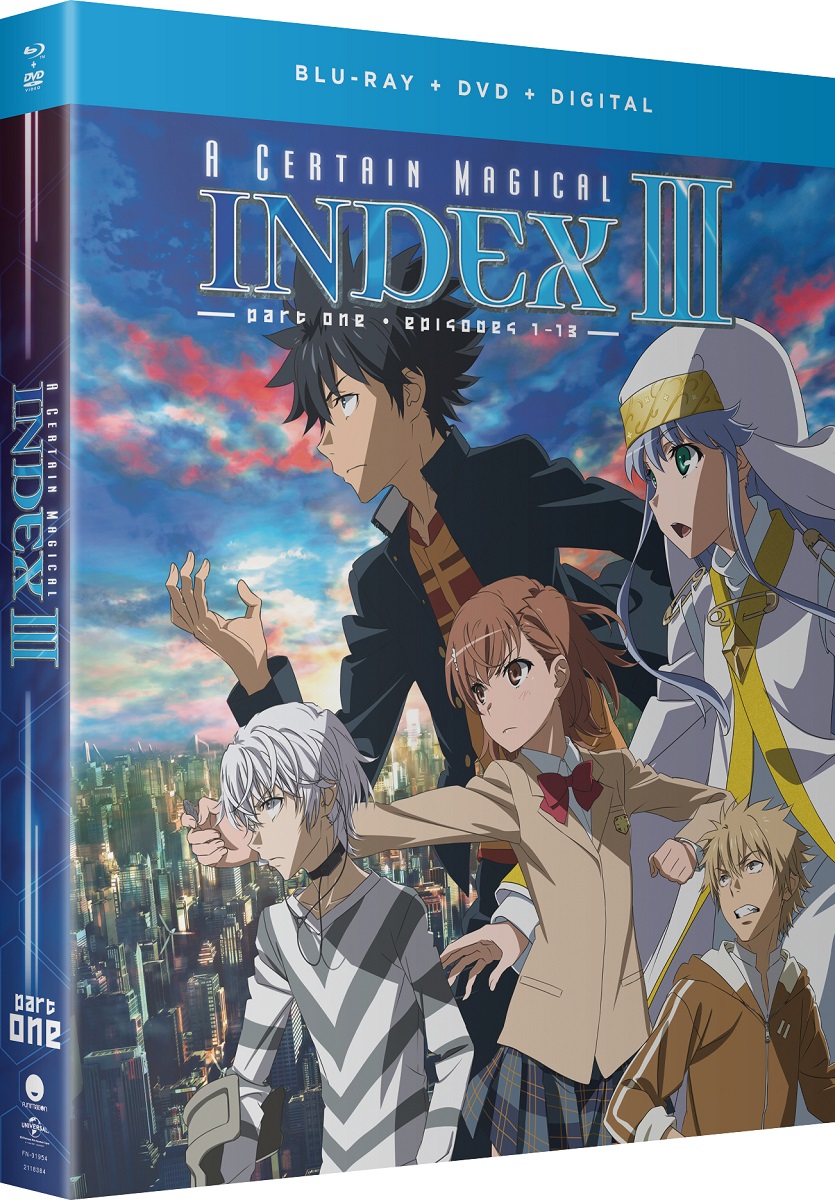 Title: A Certain Magical Index Season 3 Part 1 Blu-Ray/DVD
ISBN: 704400019548
Format: DVD
Publisher: FUNIMATION/CRUNCHYROLL
Language(s): japanese|english
Release Date: Oct, 01 2019
Retail Price: $64.98
Previous Lowest Price: $25.99
Current Best Price: $0
Other links
A Certain Magical Index Season 3 Part 1 contains episodes 1-13 of the anime directed by Hiroshi Nishikiori.
Academy City and the Roman Orthodox Church are at each other's throats, and several independent groups are ready to take advantage of the chaos. Meanwhile, Toma is busy dealing with a very hungry Index and the deadly members of the Right Seat of God. Will Toma's luck improve, or will his right hand be his undoing? The time is nigh to put Imagine Breaker to the test.
Special Features: Episode 1 Commentary, Textless Songs.