Boruto Naruto Next Generations Set 6 Blu-ray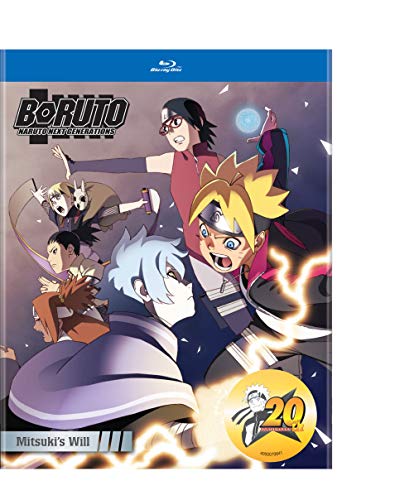 Title: Boruto Naruto Next Generations Set 6 Blu-ray
ISBN: 782009246596
Publisher: VIZ
Release Date: Jul, 14 2020
Retail Price: $44.98
Previous Lowest Price: $29.99
Current Best Price: $0
Amazon:

$29.99

paid link
Best Buy:

$29.99

Right Stuf Anime:

$40.48

paid link
Target:

$29.99

Boruto: Naruto Next Generations Set 6: Mitsukis Will contains episodes 67-79 of the anime directed by Noriyuki Abe from Studio Pierrot.

After the excitement of the Chunin Exams life goes back to normal for the Leaf genin, but a new five Kage summit will stir things up in the village when the ninja assigned to the gate are found unconscious and Mitsukis gone missing. Boruto and Sarada are forced to examine just how well they know Mitsuki after all, in the 6th installment of the series Boruto: Naruto Next Generations!

Special Features: Storyboards, Art Gallery, Clean Opening and Ending.