Ori & Naru Day Ver Ori and the Blind Forest Figure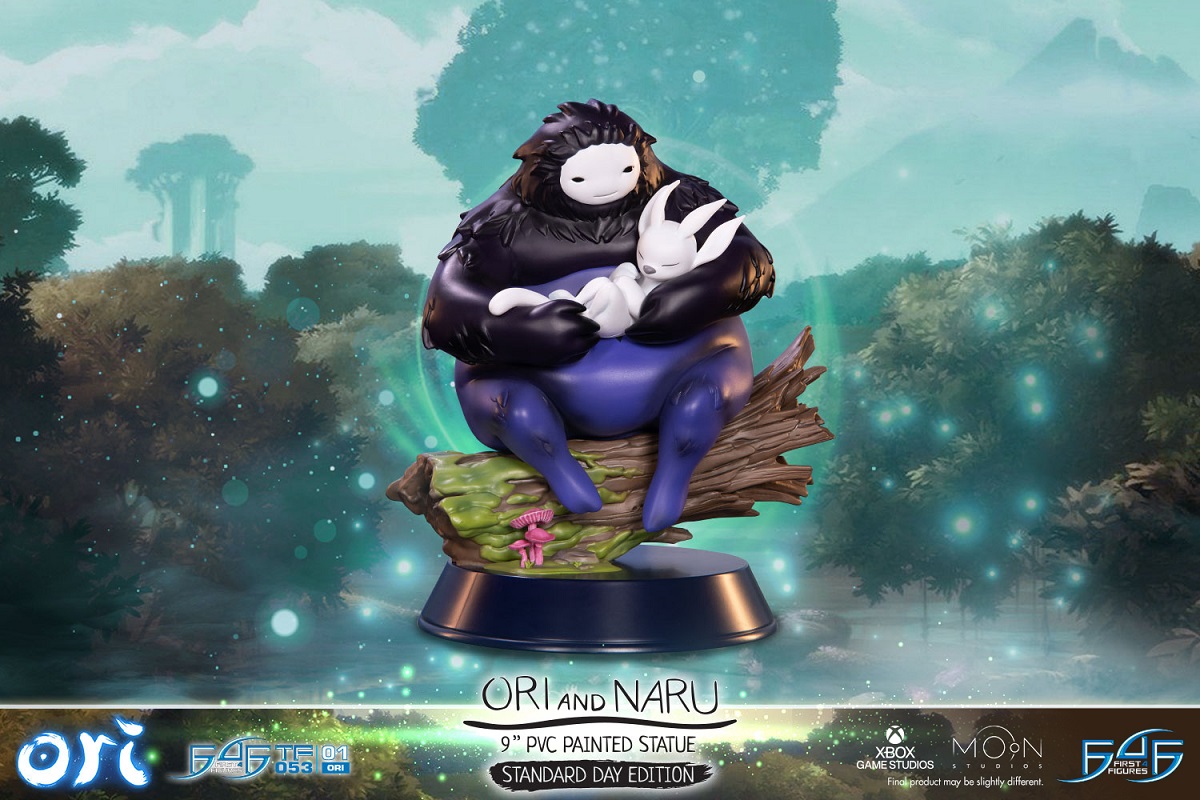 Title: Ori & Naru Day Ver Ori and the Blind Forest Figure
ISBN: 761568010480
Format: Home
Publisher: FIRST 4 FIGURES
Retail Price: $109.99
Current Best Price: $0
Other links
First 4 Figures proudly presents the Ori and Naru PVC Statue, inspired by the beloved indie game Ori and the Blind Forest.
The statue is inspired by the official cover art of the game, with Naru peacefully holding Ori on a fallen forest log. Fans of the game know that the love shared between Ori and Naru is the emotional centerpiece of the game's narrative.
The statue radiates that same heartwarming feel and will look adorable in any fan's home. In the game, Ori is a spirit fallen from the great Spirit Tree in the forest of Nibel. Ori is kind-hearted and never gives up in the fight to stop Nibel from falling to ruin. The "Day" variation has its own unique paint scheme, with warm colors on Naru and the log she sits on.
Highly-detailed and faithful recreations of the characters with a detailed base stylized after the video game aesthetics. F4F leaflet with 500 F4F reward points is also included.